The beautiful thing about learning is nobody can take it away from you.
B B King
BMA guitar and bass lessons are open to players of all abilities from beginners to intermediate and advanced.
Guitar and bass students can choose to learn genres including Blues, Rock, Jazz, Soul, Funk, and Fusion. Beginners will learn about chords, classic riffs, simple melodies and how to read music. Students can study the styles of Jimi Hendrix, Jimmy Page, Eric Clapton, George Benson, Al Di Meola and Yngwie Malmsteen. 
Basic techniques such as hammer ons, pull offs, string bending and vibrato will be studied in detail as these are essential elements of modern guitar playing and help to define the individual character of the player. The more advanced student will learn scales, arpeggios, string tapping, metal styles, chord progressions, picking techniques and complete songs.
You can get a little taste of our guitar and bass lessons below and see who will be taking the lessons.
Your guitar & bass teachers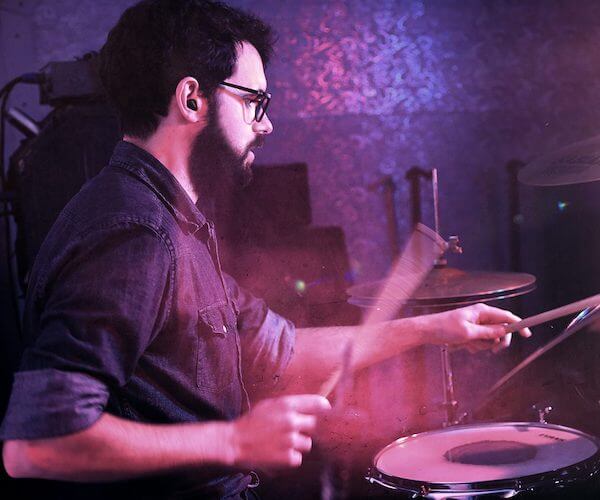 Davide Marini
Drums & Guitar

Davide Marini is a London-based professional drummer and educator. Originally from Cagliari, Italy, his career as a performer has taken him all around Europe, the UK, India, Bangladesh, and the United States.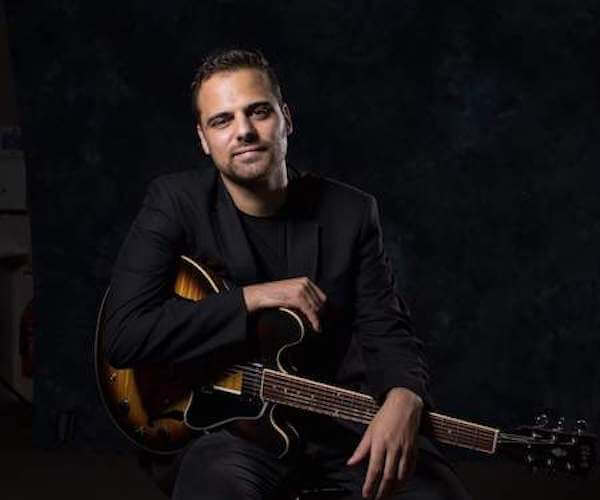 Guitar
Alex's playing has taken him far and wide. From playing at the prestigious Glastonbury Festival to his function work in Morocco and even the United Arab Emirates.
Kind words from our current students...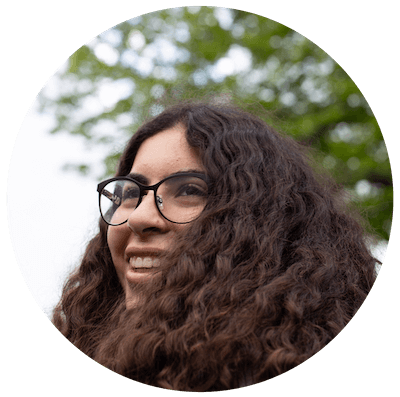 I've improved my guitar techniques, rhythm and picking; but not only that, I've gotten a better understanding of my instrument by learning to sight-read and discussing its history with my teacher
I've really enjoyed my lessons since I had the freedom to choose the type of music that I want to play and learning how to play those songs.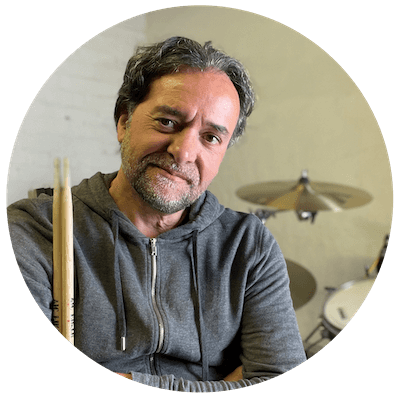 I began taking drum lessons at Bell in November 2018 under the expert tuition of Lauren Kosty. Lauren continually provided new and challenging exercises over a range of musical styles. This was exactly what I was looking for and at a pace that I was happy and comfortable with. All this was done in a relaxed and friendly atmosphere but with great emphasis on the solid technique required to become a good drummer.
Now just 2 and a half years later I'm studying for my grade 7 exam which is a testament to the fantastic teaching and enthusiasm as well as the great practice facilities at Bell.
The latest from the BMA blog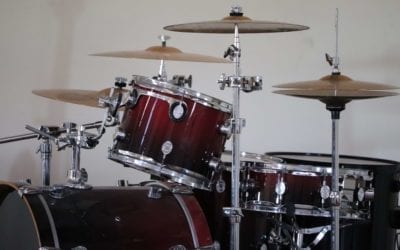 Perhaps you're a parent (niggled by the creeping fear that this may have unleashed the slithering hordes of madness into your otherwise peaceful home) or perhaps these are your Very. First. Drums.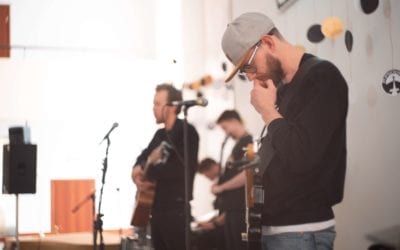 What kid hasn't sat in front of a screen idolising their favourite artist wishing it was themselves stood in front of 50,000 adoring fans? But music isn't just about the fame!
Sometimes finding musicians to jam with can be quite a daunting task, especially if you're now living somewhere new or trying to network further afield.
If you have any questions or queries about our lessons or want to sign up, please let us know and we'll be happy to help.